Kicks On Course: Augusta National, Masters Tournament 2019
Kicks On Course: Augusta National, Masters Tournament 2019
Mcllory and his fellow Team Nike compadre, Brooks Koepka, blessed the greens at Augusta, riding the v. popular snakeskin wave. You see the Praying Hands decal on the heel for good fortune.
With the often customizable MyJoys, Simpson showed off in a pair with vintage golf print all through the upper. Classy and nostalgic.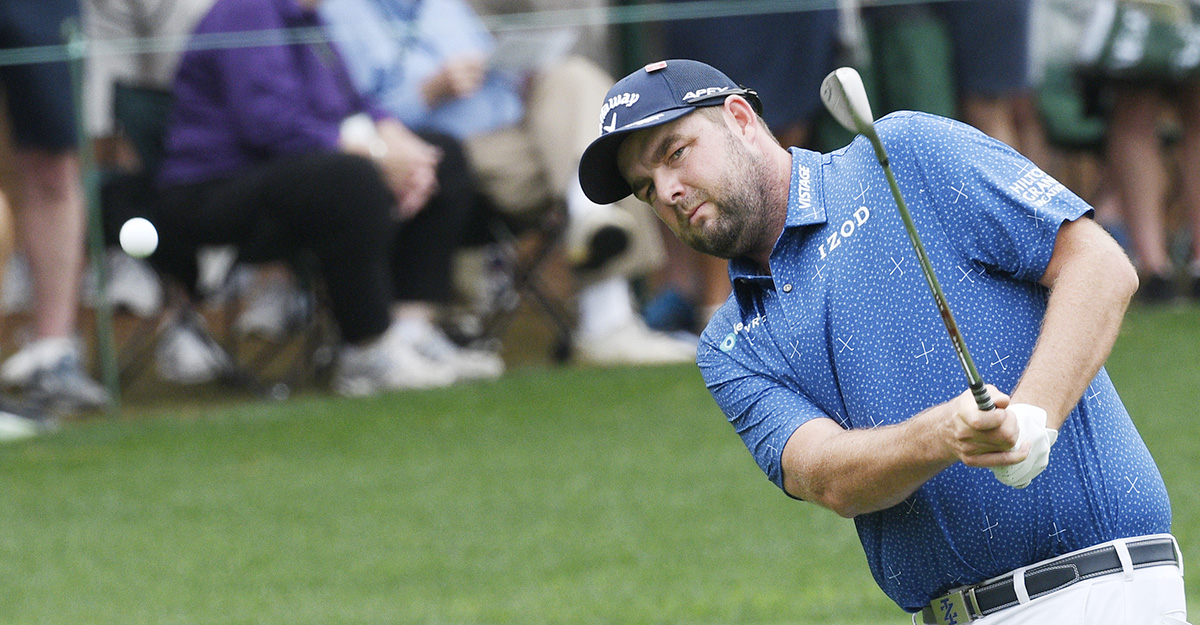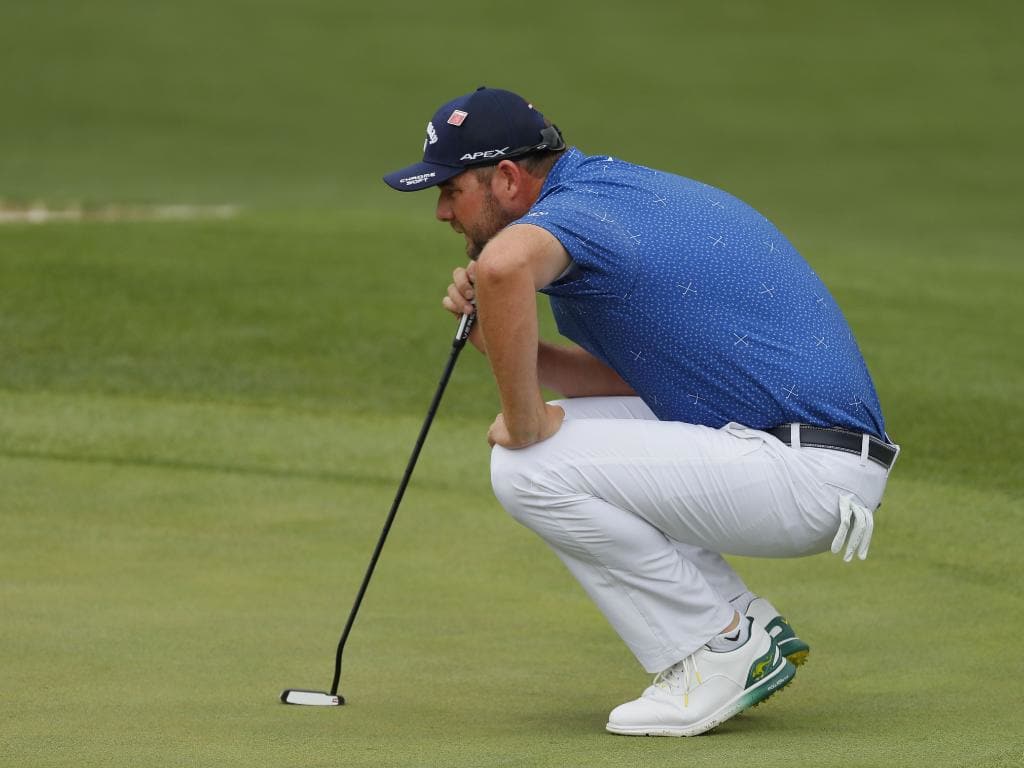 Putting on for his native land, Leishman competed in an Aussie'd-out custom of the LaGrange. The kicks featured his children's names and a Kangaroo on the heel.
G/Fore's limited edition Gallivanter boasts every technological advantage in the book. With that said, the pink and green accents combined with the classic golf shoe design really make this cleat stand out. Perfect for the season. Can definitely see these in the Young Dro collection.
Austin Johnson (Dustin Johnson's Caddie/Brother) - US: Adidas Crossknit 3.0
The Georgia Peach ice cream sandwich, a legendary dessert option sold at The Masters' concessions, inspired these custom kicks, which feature scoops of ice cream on the insole and a marshmallow soft Ultraboost cushioning system. Adidas, please send The Ice Cream Man, Master P this exact pair in a 12. Thank you, love 4MP HyAli. I got you OG.
Collabing with custom shoe company Nomad Customs, G/Fore hooked Watson, a known sneakerhead, up with one-of-a-kind hand-painted sneakers built specifically for tearing up The Masters.
Snakeskin on snakeskin on snakeskin. Similar swag to Rory's, Team Nike laced Koepka in the Tour Premiere's featuring the fashion-forward reptile print and praying hands, a reference to Amen Corner, on the heel.
Tiger Woods - US: Nike TW' 15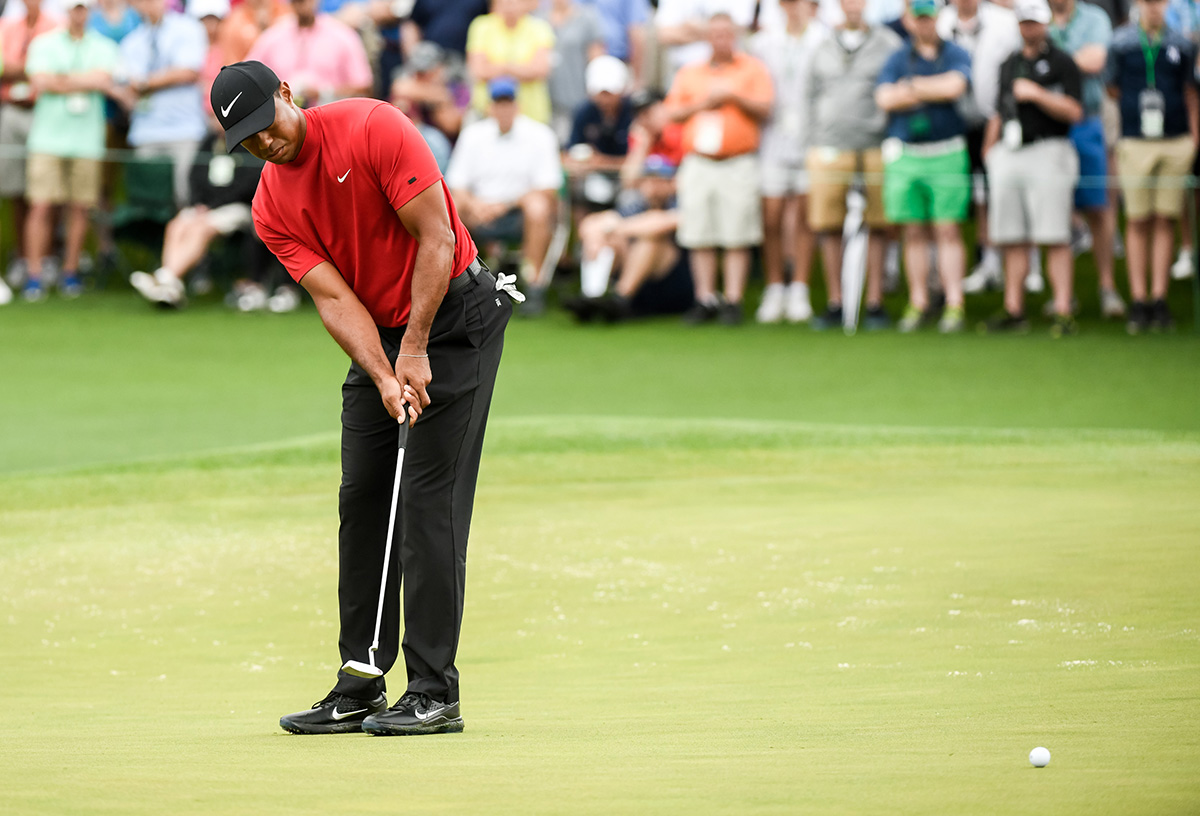 TIGGGGGGGEEERRRRRRRRRRRR!!!! Now, that's out of my system, back to the shoes. Nike has Tiger in his 15th, yes 15th, signature model; this one being the first golf shoe featuring a Nike Free-inspired outsole for increased freedom of movement and more power throughout the golf swing. My guy in the Black/Red/Green winner's attire.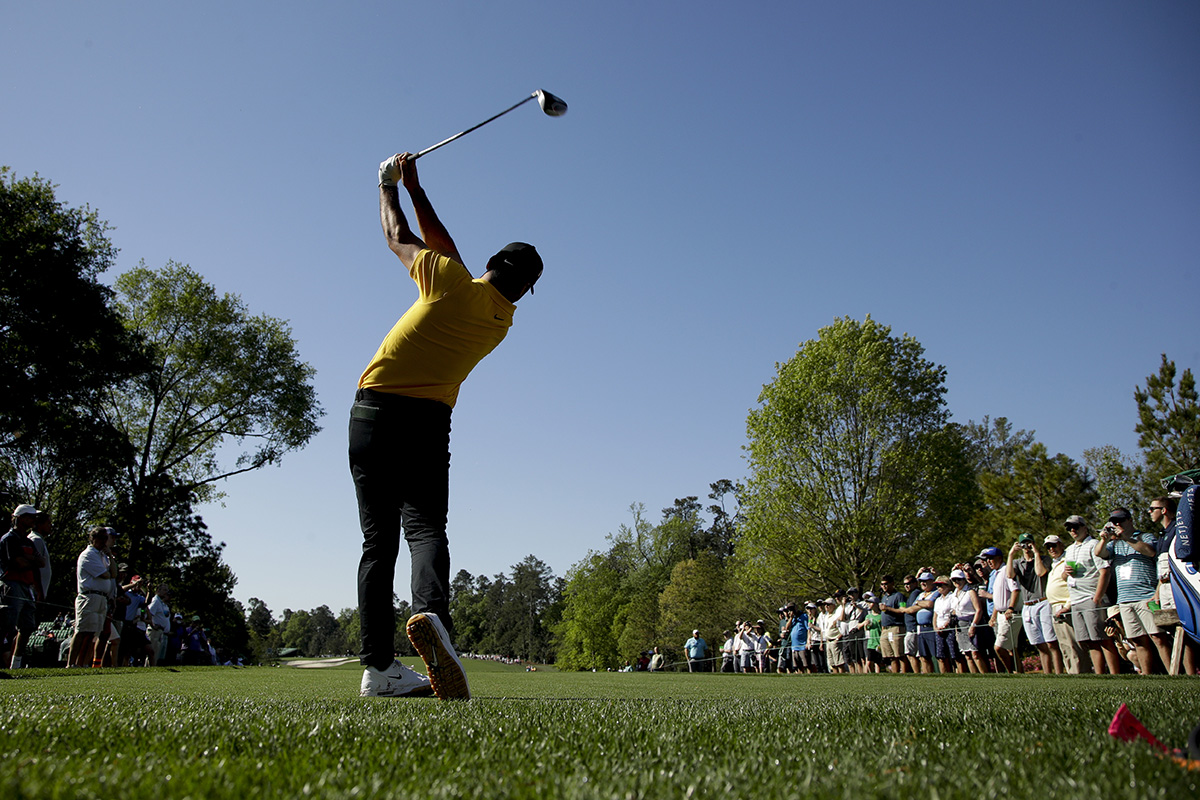 Staying true with Nike Air Max 1, Day knows where his loyalty lies and it isn't switching up. Not sure what benefits the Air Max 1 G has on its competitors but that's not important; Look good, Feel good, Play good. And these joints look good. (Forever & always a giant sucker 4 gum bottoms.)
Hysom Zarroug