LocalLuv: Artist, Stephen C. Gunter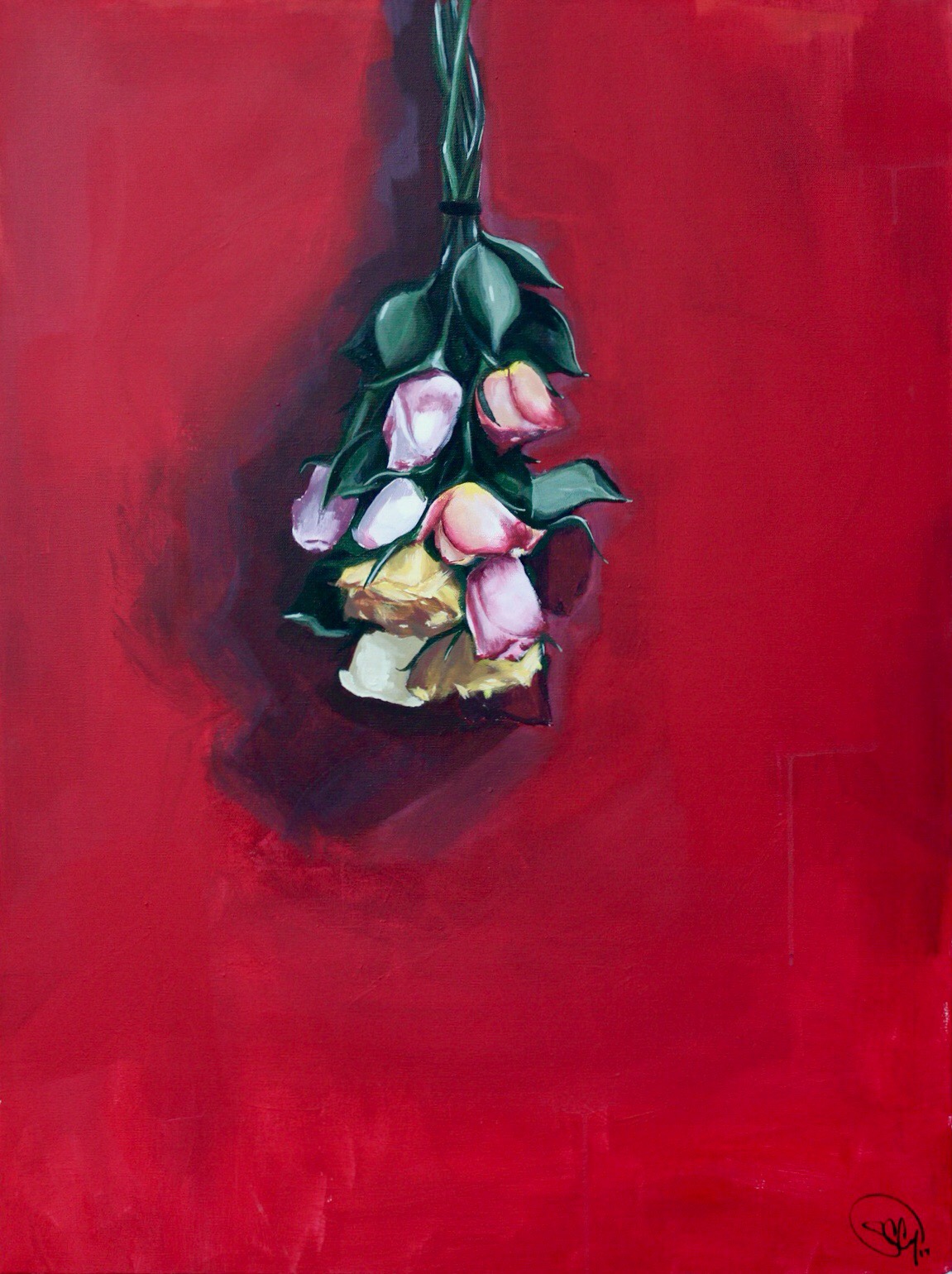 Name: Stephen C. Gunter
Age: 25
Location: Fort Worth, TX
Instagram: @SCGartworks
1. When'd you realize you had an artistic gift and what made you decide to turn painting into a career?
- I used to draw SpongeBob and Captain Underpants on all of my binders and stuff in like 2nd grade, and used to hustle my friends for binder art in exchange for Zebra Cakes at lunch. I didn't like painting until my art class my Junior year of high school. I used to hate the smell of it, mixing colors, paint brushes, cleaning it and all that. I didn't really dive into painting until after high school. Wish I had started sooner...
2. Where are you from, tell people a little a bit about your background?
- Born and raised in Texas. Mom and Dad are both from here, and I'd like to stay here as well. I'm open to moving if work takes me there but ultimately want to be here. My mom's mom and my dad's mom were both professional artists (painters) so I'd definitely say I caught the bug.
3. How does geography and your upbringing play a part in your work?
- Being from Texas, I definitely got a love and appreciation for western art and country music. When I was little, my granny would always show me old western paintings of cattle, cowboys, landscapes, those sort of things. Mom was always schooling me on good classic country music like Willie Nelson and George Strait, definitely think that has influenced my artwork.
4. Which artists inspire you and who'd you look up to growing up?
- Obviously Pablo, Basquiat, Dali, [George] Condo, the legends. I study their works and techniques every day.
Growing up, I was really into Picasso's Blue Period and a lot of Warhol. Banksy really opened a can of worms for me too, the brilliance of what he was doing and the fact that it was all illegal definitely caught my eye as a young man… maybe even too much, I actually got in some legal trouble of my own doing street art.
5. Where has you work been featured and what are your long-term goals from art?
- I've had work all over DFW but nothing crazy unfortunately. Art shows here and there or random pop-up galleries. I've done work for album covers and I've had a few pieces end up as tattoos on people, but that's it. I really don't want to think too far down the line in my career because it's sketchy, but right now I really want to work with a gallery. That has been a goal for me for a couple years now. Having my work in a gallery or having my own solo show is a dream for me.
6. How would you describe Dallas' arts scene?
- I would definitely say it's slept on. There are a lot of amazing and creative people here in the DFW. By no means is it Los Angeles or New York but it's on the come up in all art forms, and I really believe that.
7. What are some of your favorite pieces to date and why?
- My favorite piece to date is called "Cervesa y Rosa" It's a large still life painting of a skull on a table with a couple beers and a rose in a vase. I really like beer and flowers so this was an easy answer for me lol. I enjoy painting still lifes. and this one is probably my best and on a huge canvas, so it's dope.
8. Where's the best place for people to check out your work?
- I have a website (www.stephencgunter.com) but most of my activity is on Instagram (@scgartworks). I post a lot of content or just things I'm working on, but Instagram is just so useful for me. I do a lot of business through the gram honestly, and a lot of followers holler at me for commissioned work or just to say that they dig something I'm working on. I get a ton of inspiration from IG.
9. What's your creative process like?
- When you create a piece, how do you go about perfecting your vision? I think it's funny. If there was a hidden cam on in the studio while I'm in full go mode, I bet it would be hilarious. Like how random my music choices are, I'll have on Zeppelin one second and Kodak the next, Willie Nelson here and Metallica there, Young Thug here, The Doors there. Lots of jazz and Classical music too. I like to work on multiple canvases at the same time, so I'm sure I look super unorganized. I'll have a sketchbook open on the work table and I'll randomly just write something in it or take a note or sketch some idea in my head in the middle of working on a big canvas. I don't know man, I like to take my damn time and go with wherever my head goes. I'm sure it all seems so random but it makes so much sense when I'm in the studio.
More from Stephen C. Gunter
Hysom Zarroug